29 Oct 2013
Malcolm Gladwell Pays Tribute to Former Elmira High School English Teacher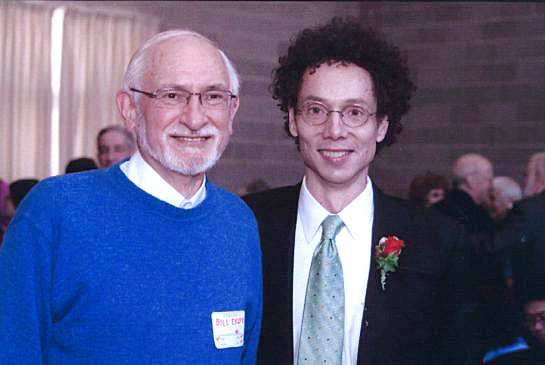 Malcolm Gladwell, best-selling author of books like "The Tipping Point", "Blink", and his latest "David and Goliath" has been making making the rounds in Ontario, presumably promoting his new book and renewing old ties. He went to high school for a few years in Elmira, just down the road from Conestogo.
One of those old ties is Bill Exley, former English teacher at Elmira High School. You can read the glowing tribute paid to Exley by Gladwell and other former students here.
Most interesting is that the straight-laced Exley has been the lead "singer" for a band called the "Nihilist Spasm Band" who play what we might have called "experimental" music in the 60s. You know, the kind of stuff Yoko Ono made famous.
Today it is called "avant-garde" noise music – a dissonant collection of weird squealing, clanging, banging and booming with Exley's voice front and centre shouting out absurd things like "So you think the CN Tower is the world's tallest free-standing structure. What about me?" (from "What About Me?") Check it out here. Apparently they are still performing and have a cult following in various places around the world.
Photo from The Toronto Star.

Related Posts: