30 Oct 2013
Blue Jay Pitcher R.A. Dickie wins outstanding defensive awards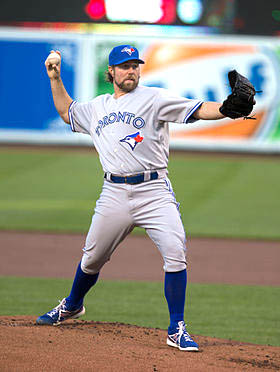 He may not have had the season he wanted, or the one Blue Jays fans were hoping for, but R. A. Dickie did manage to win 14 games.
And now he is the first Blue Jay since 2006 to win a Gold Glove Award. The Gold Glove is awarded to the best defensive player in each league (American and National) for each position. Two days previous to this Dickey had just been awarded the Fielding Bible Award for best defensive record among pitchers in all of MLB (both leagues)
Dickey narrowly beat out teammate Mark Buehrle who had won the Gold Glove the previous 4 seasons.
Photo originally uploaded from flickr.
Related Posts: