19 Sep 2013
Moncton a surfing destination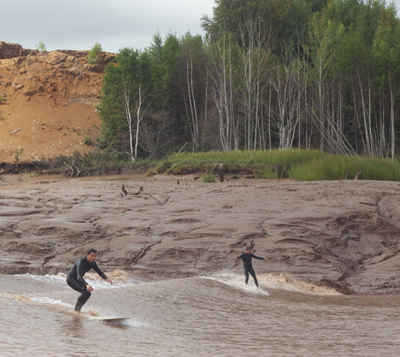 On our way back from PEI this summer we drove through Moncton, N.B. In Ontario we're used to thinking of "down east" places like Charlottetown and St. Johns as somewhat quaint backwaters that have tourist potential.
New Brunswick? Well, there's call centres and the Magnetic Hill, but that's about it.
These stereotypes are obviously outdated. Moncton struck me as a surprisingly vibrant place, lending credence to the claim in this article that it is The Hub of the Maritimes.
Now it's being touted as an international surfing destination with a 29 km long wave.
Cool.
Related Posts: