01 Oct 2010
Blue Jays Cito Gaston Appreciation Night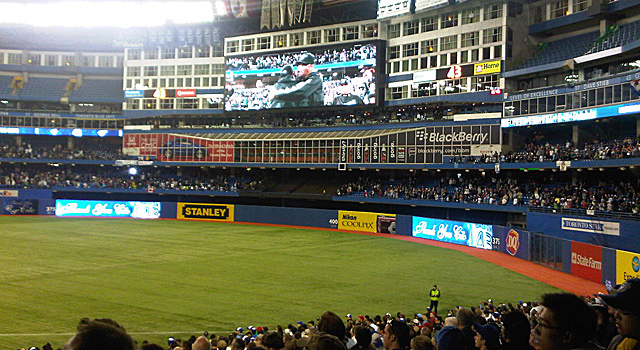 We headed over to Toronto a couple of nights ago to the Blue Jays final home game of the season against the Yankees. It was Cito Gaston's final home game before his retirement as manager of the team at the end of this season.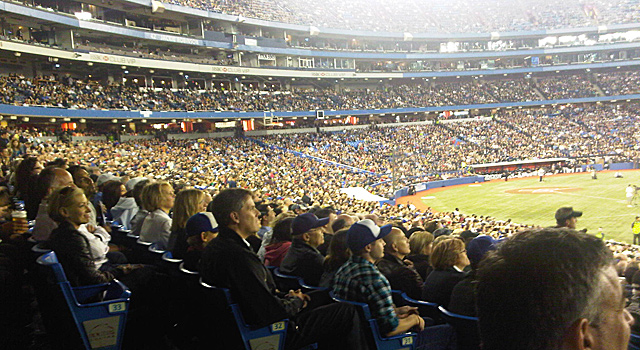 The crowd at the game was one of the larger ones this year. We saw the Blue Jays defeat the Yankees 8-4 with their usual home run barrage. Snider, Hill and Buck went deep and in the process they broke the former franchise record for home runs in a season.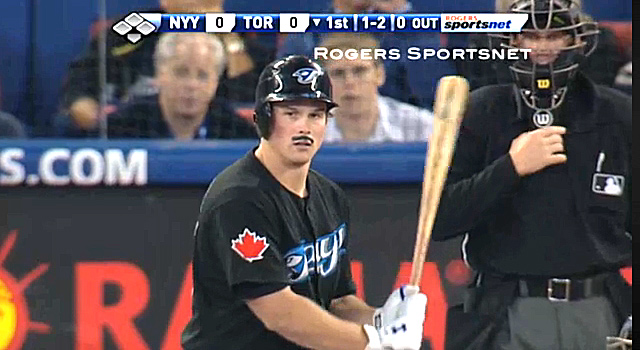 In honour of Cito Gaston's tenure as manager several of the players wore Cito moustaches. Here Travis Snider steps up to the plate and belts the first home run of the game.
This was the first time I had been to the renovated Rogers Center and my first trip to see a live game in quite a few years – not since the glory days of the late 80s. Wow! How time flies.
Related Posts: