31 Oct 2010
Chevy Volt Not Quite What We Expected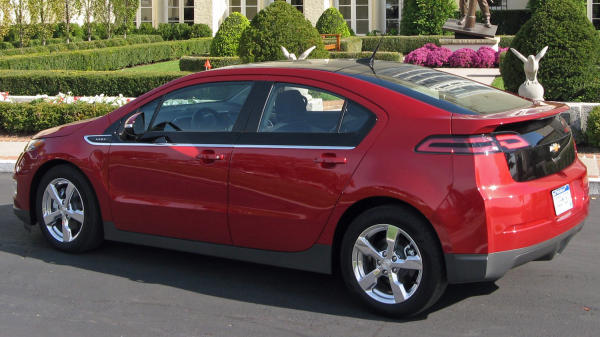 If you were expecting the arrival of the Chevy Volt to be the beginning of the electric car revolution you're going to be disappointed. Back when GM was on the verge of collapse the Volt was put forward as GM's answer for the future. But more than two years later the Volt has turned out to be somewhat less than we had hoped for.
According to a review in the Globe and Mail the Volt is a disappointment in a number of ways…
Price – $41,000 U.S. Comes with a 10-12 hour plug in charger. If you want the 240 volt 4 hour charger that will be another $490 plus the installation of a 240 volt outlet (approx. $1000-$1500).
Range – This is the biggest disappointment. Somewhere between 40 and 80 km (25-50 mi)
Performance – sluggish – "…the Volt felt less like the car of tomorrow and more like an overweight Chevrolet Cruze, the new compact to which it is related: less responsive, not as nimble, falling short of Cruze's exceptional ride and road-holding."
Technology – This is also a major downer. The Volt has been turned into a hybrid. Because of the poor battery performance the car has been given a 1.4 four cylinder gasoline engine. The primary drive unit is the electric (battery powered) system. But when the batteries start running out of juice the gas motor kicks in automatically. Some of the power from the gas motor is used to partially recharge the batteries. This gives the Volt a cruising range of 560 km between fuel refills. Depending on driving habits less than 100km of that are from the batteries.
It continues to surprise me that a company the size of GM cannot do better than this.
Related Articles:
Is the Move to Hybrids Hyped?
What's Driving the Green Guilt Syndrome?
Related Posts: