06 Jan 2011
Juniors lose to Ruskies in unusual fashion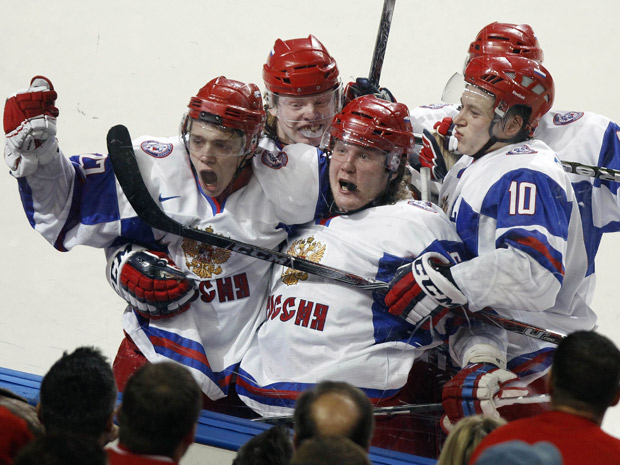 I've been in Florida for the last week and must admit I haven't been following the Canadian sports scene at all. It's a completely different world down here. TV coverage (at least where we're staying) is good if you like "I'm 16 and pregnant" or long boring hearings on CSpan. Other than that, forget it.
I did hear that the Canadian Junior hockey team was playing Russia in the final (gold medal) game tonight. Eventually I found an internet radio station carrying the game. The Fan590 Toronto was not available directly because of cross-border restrictions. But I was able to get the same feed from Calgary.
At the end of the 2nd period the Canadians were cruising with a 3-0 lead. I fell asleep. When I woke up with about 10 seconds to play the Ruskies were ahead 5-3 – having scored five "unanswered" goals.
What a terrible way to lose. But not that terrible. Sometimes the puck just starts rolling for the other team, and we all know those pesky Russians can score in bunches. So another over-hyped international tourney is finished, with less than satisfactory results for Canadians. Nobody in Canada wants to hear this, but the truth is, it is probably better for the game that Canada not win all the time
It is interesting how much more popular this tournament is in Canada than in the US. In the semi-final between Canada and the U.S. there was far more support for the Canadians than the Americans – at a game in Buffalo, NY.
When I was a kid, living a few miles from Buffalo, it was a fairly significant US city. Not any more. Now Buffalo rides on the coattails of southern Ontario and Toronto for the little non-local exposure it gets.
Related Posts: