28 Oct 2013
BBM network has untapped value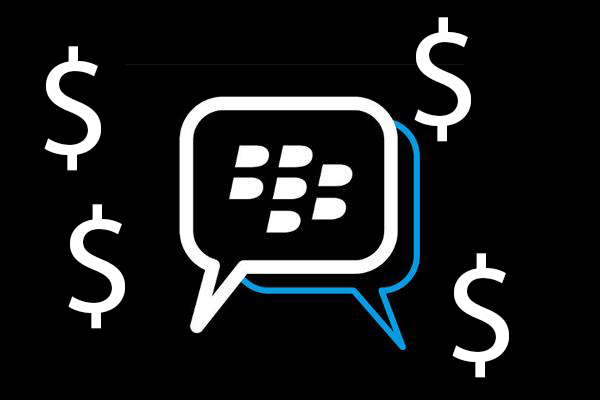 At last there is some good news out of Blackberry. After the Waterloo company finally got the cross-platform version of BBM pumping out to iPhone and Android users, they claim to have had upwards of 10 million downloads in the first 24 hours.
Personally, being a BB10 guy, I hadn't made much use of BBM i the last couple of years. In fact my contact list had gone down as old BB users converted for one reason or another to iPhone or Android. But that seems to have changed now. My personal BBM contact list is up significantly as old users return to the flock.
How will Blackberry profit from BBM? BBM Channels
Business observers and analysts have not figured out how Blackberry intends to "monetize" this service. They are giving it away free, and have said they will not be charging in the future. So what gives.
I have seen a few references to the fledgling add-on service called BBM Channels as a potential source of revenue. I suspect this is true, and it makes sense. A tight, committed group of users would probably see value in a Facebook-lite type of service.
Facebook itself has not yet conquered mobile, and I have a feeling from my exposure to it on my phone that it has become too large and unwieldy. And, unlike BBM or its competitors (WhatsApp, Kick, iMessage, Touch, Skype, etc.) it is not primarily a messaging application and does not really have the personal attachment of one.
Be that as it may I suspect there is room for a FB-lite BBM Channels. It depends a lot on 1) how many people actually start using BBM and 2)the actual execution of Channels by Blackberry. We'll see.
Value in the Network
Personally I am surprised how few commentators have picked up on the unique value of the Blackberry network, and the importance of BBM's expansion to that network. After all, Blackberry is the only smartphone manufacturer that owns its own network. Apple doesn't, Google doesn't, Samsung doesn't and Microsoft doesn't.
The value of this network has been hotly debated as Blackberry has considered selling itself. Some might even see the network as a liability. Nevertheless just about everyone acknowledges that BB cannot be beaten for security. Governments and large corporations still endorse their products in spite of their current troubles. This is basically because of the network.
BBM expansion is a big part of consolidating, renewing and growing the network. Without significant growth there is no way the network could handle larger volumes of traffic. And I suspect the goal of greater traffic is a massive expansion of BBM Money.
BBM money is a method of transferring money using your phone and a dedicated, secure network of merchants. Currently the BBM Money app is not integrated fully into BBM (even on the BB platform), and it has only been in the testing stage in Indonesia since the spring.
We haven't heard much about the service for some time, but you can be sure that the rollout of BBM to iPhone and Android was premised on the need to provide a secure platform for a service like BBM Money.
The smartphone business is about much more than the sale of handsets.

Related Posts: