28 Sep 2010
Blue Springs Golf Club, Acton Ontario
Back in 1997 Blue Springs Golf Club was the first "championship" course I had ever played. I can still remember the feeling I had for the place. I could barely believe I was actually playing golf at such a beautiful facility.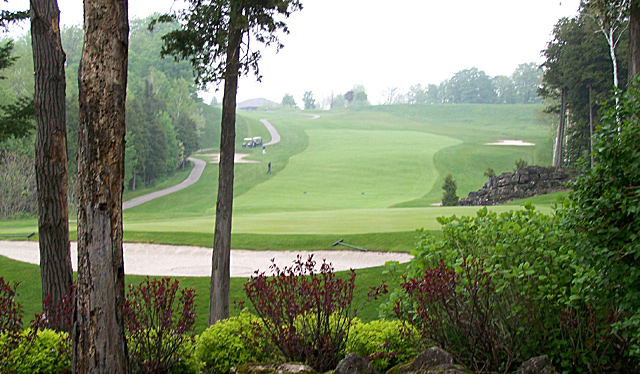 Looking back on #10 fairway at Blue Springs. This is the Championship course.
Just two years before I had never even hit a ball with a golf club. Since taking up the game in 1995 I had played local courses around our region of Ontario but was never impressed like this with the courses I had the opportunity to play.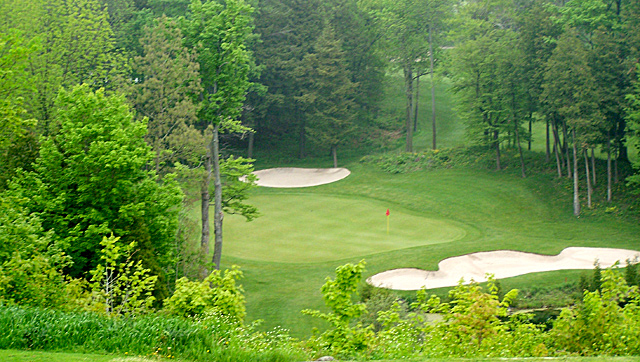 #17 at Blue Springs from the tee.
Then I happened to play a round at Blue Springs, and after a good deal of internal debate joined the Club the next year. That very winter it was bought by ClubLink and a really incredible range of completely new opportunities were presented to me that I never would have dreamed of a couple of years before.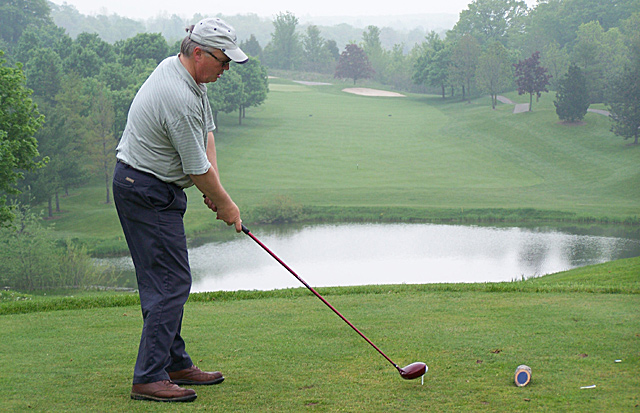 Setting up on #16 at Blue Springs – a couple of years ago.
Since then I've probably played the course about 600 times. Enough to get to know it fairly well. Unfortunately I've never made the effort to take some really good photos. I intend to rectify that later this fall right at the peak of the autumn leaf season.
The Academy Course at Blue Springs
For now here are a few pics of the par 3 "Academy" course – a short 9 hole course meant for juniors, family outings and quicky tune up rounds for the members. I doubt very much if the Academy course gets much serious play by the members. They are too busy blasting away on the big course.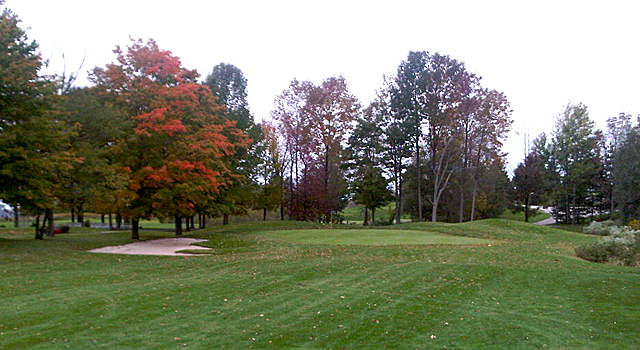 The green at #7 on the Academy Course – Sept 27, 2010.
And that's actually a good thing because it offers those relatively few members who are interested the opportunity to just walk on the course and play. No need to book a tee time, or, as far as I can tell, even tell anybody you're out there.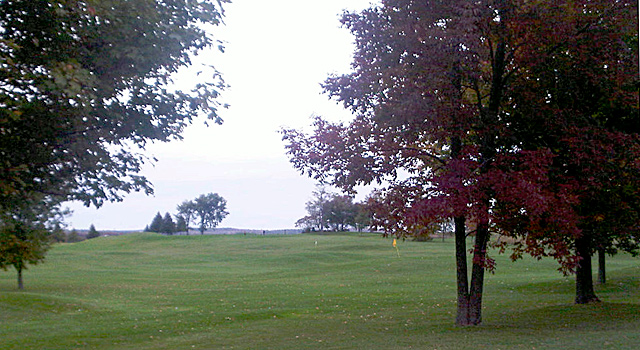 Looking thru the trees to the driving range.
It is also open to the general public – unlike the big course which non-members are only supposed to play when accompanied by a member. And guests of members can play for free. This can be a fairly important factor if you have someone in your family or circle of friends who is just learning the game.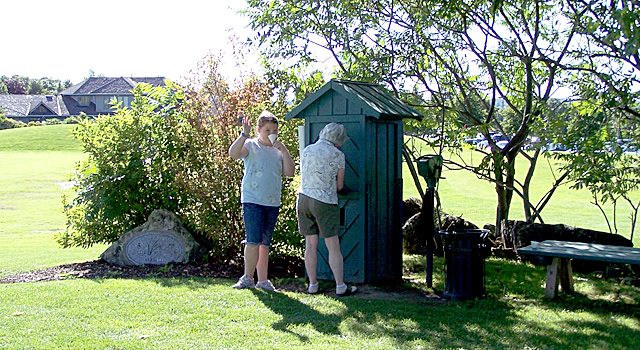 The water stop at #5 on the Academy Course.
My wife Judy and I play the Academy course as often as we can. Usually we just take our time playing three or four balls. And at least once a year we take our entire family out – including all 7 grandchildren. Everybody can be as good or bad as they want at the actual golf. And the kids might even get a chance to drive a cart if they're especially good.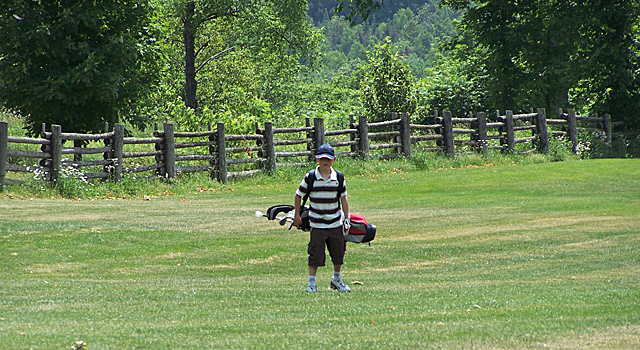 This was back in 07. It sure looks dry!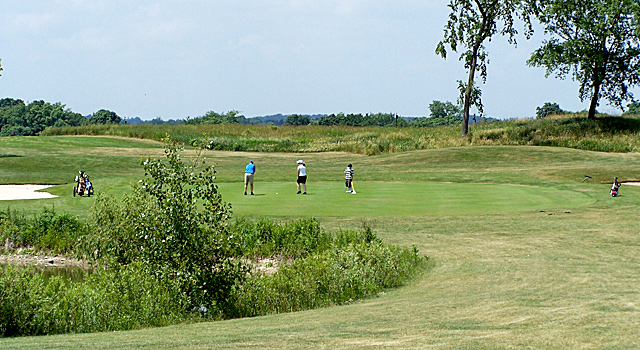 On the green at #4 on the Academy Course. 2007 was a very dry summer.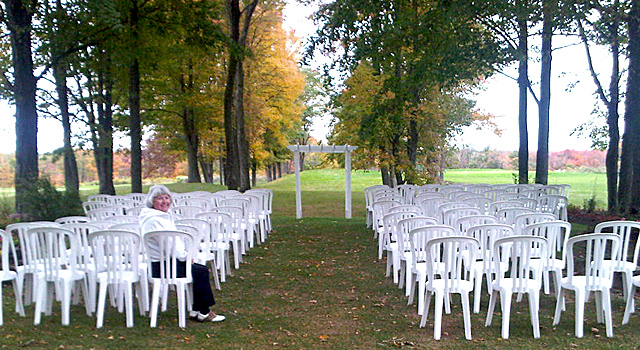 Here's a nice touch. When there's a wedding at the course and the weather permits they set up this little area right out beside hole #8. You may even get some applause if you hit a good shot.
Related Posts: