02 Oct 2010
Glen Abbey Golf Course, Oakville in Early October
I wanted to get some pictures of early fall colours at Glen Abbey in Oakville, Ontario this morning. Unfortunately it was quite dark and dingy and was raining most of the time while we were playing.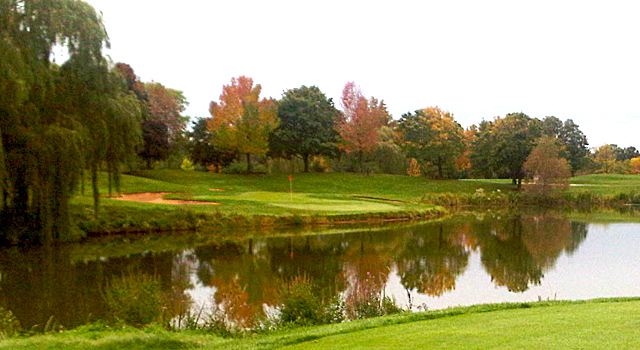 #3 green take from the tees at #1
Once again I forgot my better camera, so these pictures were taken with my Blackberry and adjusted in Photoshop to show the colours. They have a kind of "old fashioned" contrasty look because of the adjustments. But I thought it suited the day.
Most of these were taken on the back nine – and most in the valley because it is more picturesque.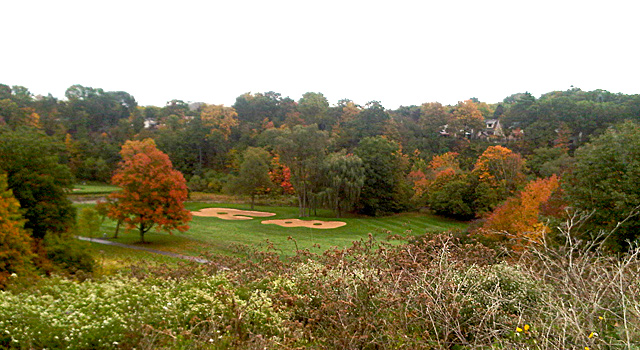 Looking down on #11 fairway from the blue tees.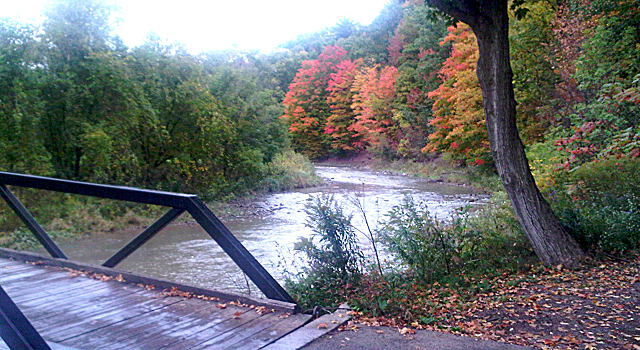 The bridge over the creek in front of #11 green.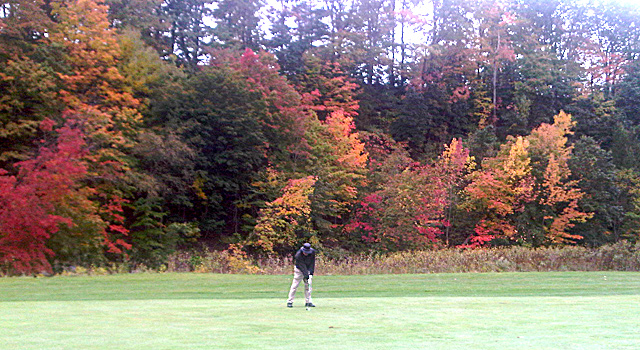 Joe taking his 2nd shot on #13.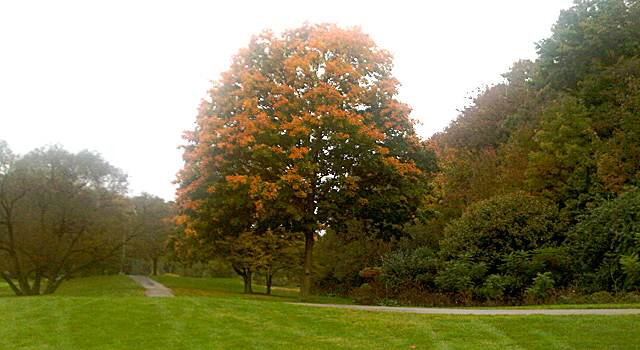 A tree on #13 fairway. This year it seems like a lot of trees have changed colours like this with many leaves still green while others have changed to a brilliant yellow or red.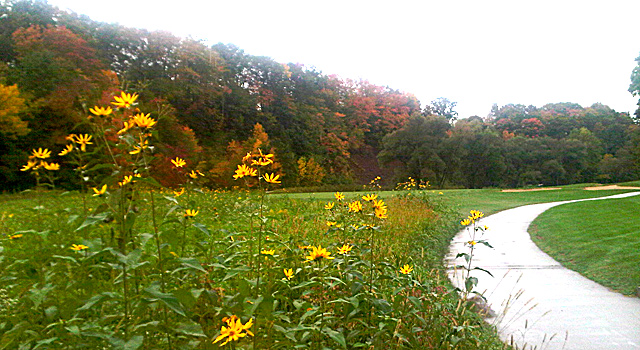 Yellow flowers just over the bridge on #13.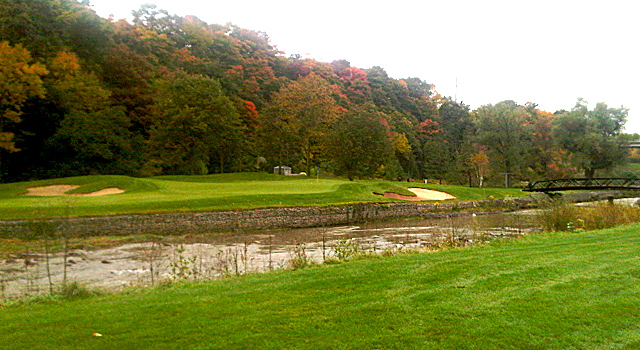 #13 green. Look hard and you can see two balls up there by the flag.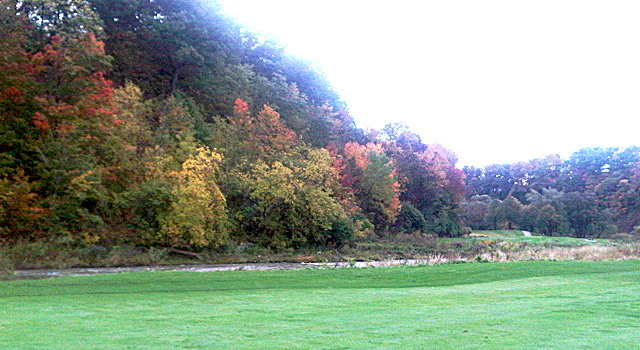 The creek beside #14 fairway.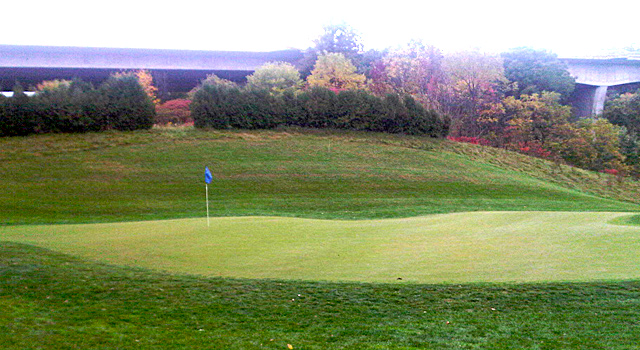 #15 green where there were a whole bunch of aces at the 2009 Canadian Open.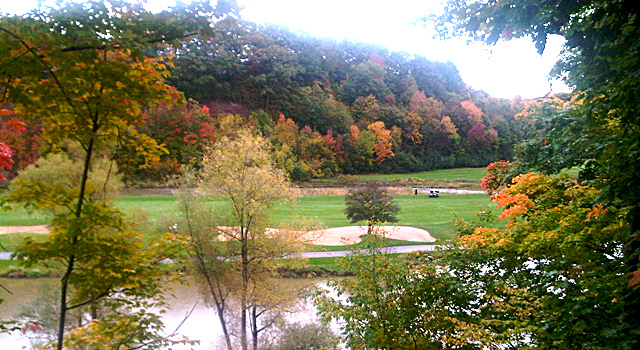 Looking down on #14 from the path going up the hill.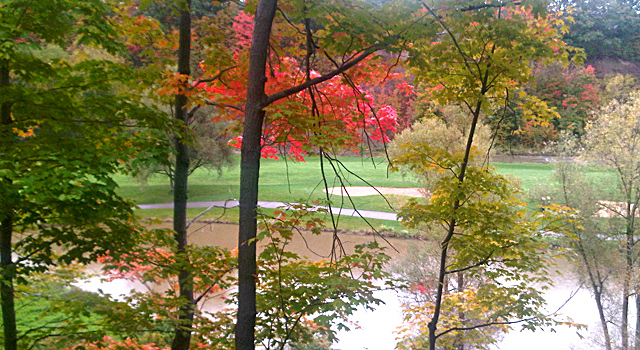 Another path shot of 14.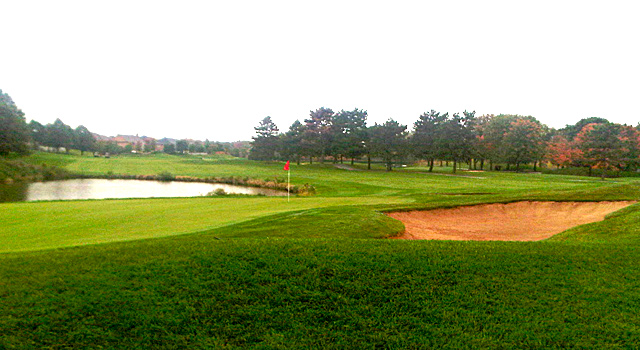 Looking back at the flag at #18.
Related Posts: